[fusion_builder_container hundred_percent="no" equal_height_columns="no" menu_anchor="" hide_on_mobile="small-visibility,medium-visibility,large-visibility" class="" id="" background_color="" background_image="" background_position="center center" background_repeat="no-repeat" fade="no" background_parallax="none" parallax_speed="0.3″ video_mp4="" video_webm="" video_ogv="" video_url="" video_aspect_ratio="16:9″ video_loop="yes" video_mute="yes" overlay_color="" video_preview_image="" border_size="" border_color="" border_style="solid" padding_top="" padding_bottom="" padding_left="" padding_right=""][fusion_builder_row][fusion_builder_column type="1_1″ layout="1_1″ background_position="left top" background_color="" border_size="" border_color="" border_style="solid" border_position="all" spacing="yes" background_image="" background_repeat="no-repeat" padding_top="" padding_right="" padding_bottom="" padding_left="" margin_top="0px" margin_bottom="0px" class="" id="" animation_type="" animation_speed="0.3″ animation_direction="left" hide_on_mobile="small-visibility,medium-visibility,large-visibility" center_content="no" last="no" min_height="" hover_type="none" link=""][fusion_text]
For several years, ICMI has compiled a list of the top 50 contact center thought leaders to follow on Twitter. I have had the blessing of having many of the honorees on the Fast Leader Show as guests.
All of them share their own personal story of a time when they have had to get over a hump in life, their passion and the ways they help to make our industry move onward and upward faster. What they share on the Fast Leader Show is yet another way they impact our lives. I'd like to honor the 2017 class by introducing them to you.
I invite you to join them in the Hump Day Hoedown! Listen to their episodes and follow them on Twitter, so you can move onward and upward faster.
Please help other share in the news: Click to Tweet 
Shep Hyken (listen to Shep's episode) took over as President of the National Speakers Association, a volunteer position, and he had no clue what he was in store. After months of consideration, the association leadership team decided to change the name of the association. After the announcement of the name change at the annual member meeting, within 48 hours Shep received 800 emails and 750 of them threatened to quit the association. Shep was now faced with the biggest crisis he had ever faced. That's when Shep turned to his 5-step process. Listen and learn Shep's process and what happened to see how it can help you get over the hump. Follow Shep: @Hyken
Jeremy Watkin (listen to Jeremy's episode) threw his phone when a customer yelled at him. He argued with customers and would shoot out angry emails. Jeremy's antics were entertaining to folks in the contact center. But Jeremy finally realized something that changed his outlook and life. Listen to Jeremy tell his story of how he got over the hump and became an industry influencer. Follow Jeremy: @jtwatkin
Al Hopper (listen to Al's episode) was getting beat physically and mentally. His entire team was down in the dirt. That's when Al learned about the power and magic of words. When you need to rally the troops and things are going the way you don't want them to, what do you do? Follow Al: @AlHopper_
Sean Hawkins (listen to Sean's episode) worked for a company that had been acquired twice in a short period of time. Sean had to navigate the delicate balance of being transparent where he could while upholding his responsibly to the organization. Sean learned that one investment he made really paid off in the end. Follow Sean: @SeanBHawkins
Nate Brown (listen to Nate's episode) and his wife moved to Nashville for a job. Placing a lot of his identity in his job, Nate felt like he lost everything when he was removed from the business. Some of the words that were used when he was terminated hurt deeper than anything he could imagine. Listen to Nate tell his story of how he was able to get over the hump. Follow Nate: @CustomerIsFirst
Leslie O'Flahavan (listen to Leslie's episode) was a high school English teacher and had deep joy in being a teacher. After her first child arrived, she wondered how she would juggle the long hours at school and the challenges of parenthood. She (naively) started her own business and quickly proceeded to make only $3,000 in her first year. That's when Leslie made an important discovery that helped her get over the hump. Follow Leslie: @LeslieO
Justin Robbins (listen to Justin's episode) graduated from High School with honors and was on his way to become a music teacher. But in his first semester in college he immediately felt lost. Justin then made a big decision to drop out which sent him on a three year journey to find his way. Listen to Justin tell his story of finding his passion and getting over the hump. Follow Justin: @justinmrobbins
Chip Bell's (listen to Chip's episode) unit was in an ambush site during the Vietnam War. As an officer, Chip usually went with the unit most likely to make contact with the enemy. One night, Chip's unit was totally surrounded by an enemy unit that was ten times the size of his unit. As the enemy began to get closer to his unit, Chip called for artillery support. What happened next was of legend. Listen to Chip tell his story of getting over the hump and what it meant in his life. Follow Chip: @ChipRBell
Annette Franz (listen to Annette's episode) has experienced a series of humps that when strung together culminate into running into the same wall. Trying to do right by her staff and by her customers, Annette found the same people getting in the way. Listen and learn how Annette got over the hump to move onward and upward. Follow Annette: @annettefranz
Jeanne Bliss (listen to Jeanne's episode) couldn't figure out why she wasn't getting any traction. Once, Jeanne had someone do something very important in the trajectory of her personal and professional life. After that she began to do something different that caused people to want to do what Jeanne needed them to do. Listen to Jeanne's story and what she learned that can help you get over the hump. Follow Jeanne: @jeannebliss
Roy Atkinson (listen to Roy's episode) grew up as a privileged kid. Then Roy found himself needing to work his way through high school and college while his mother tended to her ailing mother and Roy's father. Roy had to get over several humps to move onward and upward. But one of Roy's most valuable lessons came later. Follow Roy: @royatkinson
Adam Toporek (listen to Adam's episode) began sharing his ideas and expertise via blogging but soon found out he had no passion for the topic he was writing about. He knew he had to make a change but wasn't sure how to go about it in this new internet business world. Listen to Adam share his story of how got over the hump was able to move onward and upward faster. Follow Adam: @adamtoporek
Blake Morgan (listen to Blake's episode) moved to New York City as a young southern Californian girl. While many of her roommates had family nearby, Blake found herself with no support system and found herself needing to make her way. Listen to Blake tell her story of how getting over that hump affected her career and life. Follow Blake: @BlakeMichelleM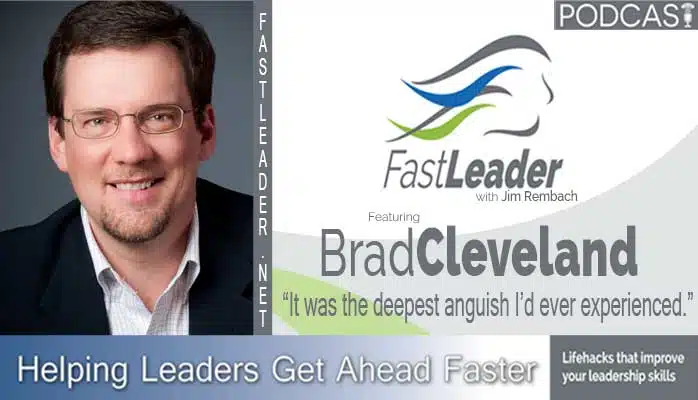 Brad Cleveland (listen to Brad's episode) was in his 20's and traveling helping clients build their customer service organizations. He had more work than he could handle and things were very exciting. Then one day after visiting a client site his wife called him with news of a swollen lymph node and a strange spot on her skin. After many tests, the news was not positive. Listen to Brad tell his story of getting over this horrible hump. Follow Brad: @bradcleveland
Neal Topf (listen to Neal's episode) got his first job in New York City at the age of twenty-five in a large direct marketing agency. The boss that had hired him was wonderful during his interview, so Neal was excited to get going. But this same boss turned into Neal's nightmare. She made his life so miserable that if he met her today he would hug her and thank her. Listen and learn why Neal is so grateful. Follow Neal: @NealTopf
Kate Nasser (listen to Kate's episode) graduated from college with the goal of being a high school math teacher. After three months of teaching she was hit with a meatball and realized this was not what she wanted to do with her life. Needing to support herself she found a few jobs in computers and was miserable. A friend suggested that she see a career counselor. Listen to Kate tell her story of how she got over her career hump and what that counselor told her that changed her life. Follow Kate: @katenasser
Thanks to all the contact center thought leaders that have been guests on the show. I look forward to continuing to add more guests such as these to the Fast Leader Legion. Please share your guest nominee with me.
---
Please share:
---
Subscribe to the Show on Apple Podcasts (Quick and simple!)
Sign into iTunes using your ID and password
Search the iTunes store for "Fast Leader Show"
Click on the Subscribe button. It's in the upper left corner of the screen.
Give Me a Rating or Review on iTunes (Also simple)
Sign into iTunes using your ID and password
Search the iTunes store for "Fast Leader Show"
Click on "Ratings and Reviews"
Give us a rating. Thank you for going ahead and leaving a "review" as well
[/fusion_text][/fusion_builder_column][/fusion_builder_row][/fusion_builder_container]
Jim Rembach is the Editor in Chief of the Customer Service Weekly and it's Podcast host. He is President of CX Global Media and the creator of the Call Center Coach Virtual Leaders Academy. As the host of the Fast Leader Show Podcast, he has interviewed hundreds of experts, authors, academics, researchers, and practitioners on various angles, viewpoints, and perspectives for improving the customer experience. He has held positions in retail operations, contact centers, customer support, customer success, sales, and measured the customer experience. He is a certified Emotional Intelligence practitioner, Employee Retention Specialist, and recipient of numerous industry awards.